League: London University 14 – 7 Milton Keynes + Xmas Social
Another game of two halves for Milton Keynes. Lost the first half 10-2. Won the 2nd half 5-4. What was the difference? Tactics.
London had two very handy players in their attack, #98 and #99 with #99 scoring 6 goals in the first half. Our team defence was not quick enough to slide and cover. Up the other end, whilst MK scored on their opening possession, albeit while offside (!) cheap turnovers through basic errors was giving the ball back to London who prompting went down the field and scored again. Coach Gooch called two timeouts in the first half to give MK time to think and sort our stuff. Plus in an act of desperation, asked for a stick check on #99 following his 6th goal. The stick was legal but it gave MK another couple of minutes to breath and refocus.
The second half was much different. Gooch locked out #99 meaning London had to work the ball through their less experienced players. Now London started to make mistakes giving the ball back to MK and man-of-the-match Toby Jeffries started filling his boots ending up with 5 goals. MK also changed up how they played man-down defence, which mostly worked but needs to refinement at training after Christmas.
D of the day was a tie between Rhys Kelham and Ben Amos. The midfield worked their socks off to win the ball and pass it up to Rhys in attack. But just as he was about the catch the ball, a blade of grass tripped him up and the ball sailed over his strewn body with not a London player in sight. Ben also got the award for coming to the game, claiming man-flu and watching from the sideline. Credit to Ben for coming to support his team mates and coming to the club social that evening.
In hindsight if MK had got the tactics right from the start, could we of won this game? Maybe, but it would of certainly been a much closer game. As we move into the second half of the season, lots for MK to be positive about. They need to pick up at least two more wins to avoid any relegation nonsense but will have lots of opportunities during the final 3 months of the season and still have a cup run to contest.
MK Squad
Brett Satchell, Rob Gooch, Christian Brown, Aaron Day, Tom Duggan, Corey Jamieson, James Hutchinson, Toby Jeffries, Matt Sawyer, Ian Bradley, Jack Gambrill & Rhys Kelham
Game Stats
14:7 (5:1, 10:2, 13:4, 14:7)
MK Goals:
#21 Toby Jeffries x 5
#2 Matt Sawyer
#88 Jack Gambrill
MK Man-to-the-Match: Toby Jeffries
MK D-of-the-Day: Rhys Kelham + Ben Amos
Christmas Social
Following the game and a quick drink with the London Uni team, we bombed back up the M1 to re-group at Planet Ice for our Christmas Social. We had tickets for the MK Lightning vs Coventry Blaze ice hockey at 7pm then we'd see how the night progresses.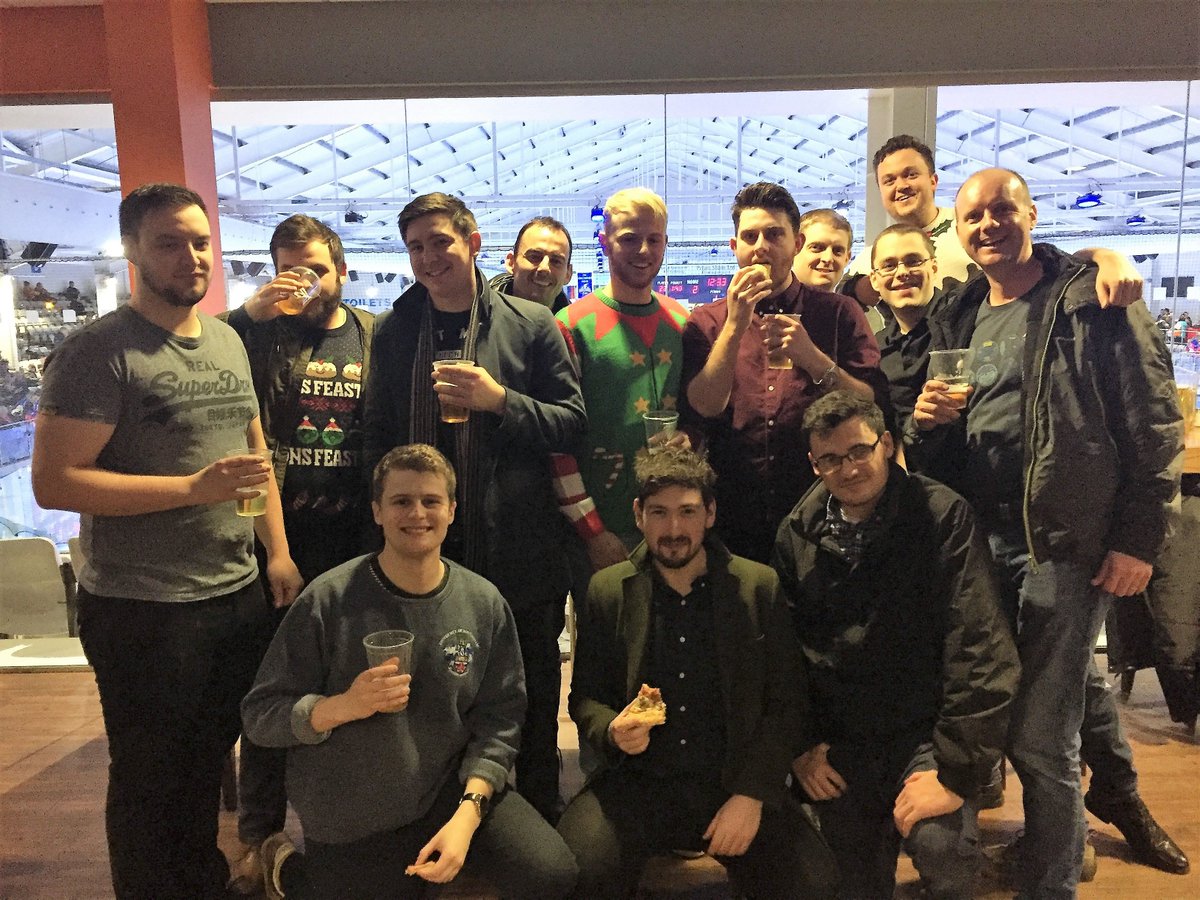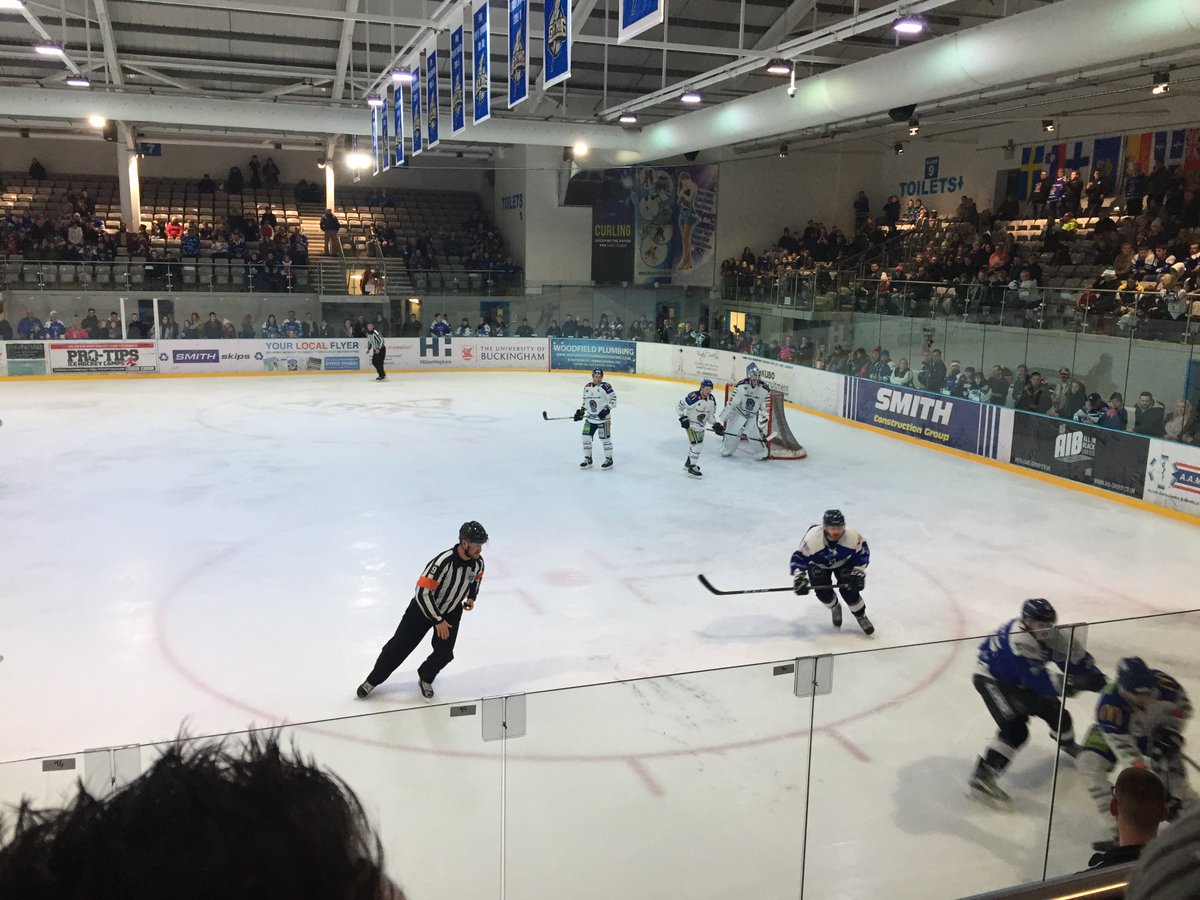 We watched the first period in the bar then took our jugs of beer down to our seats. MK Lightning won 6-1 with some superb defence including two 2-man penalty kills. The night got a bit more fuzzy once we left the hockey with the youngsters out till about 4am at Pinks.