Box / Indoor Lacrosse
The fastest and most exciting format of lacrosse. Played as a 6-a-side, with rolling player substitutions with an enclosed venue with side boards (dashers) at roller hockey, covered (or melted) ice hockey stadiums or bespoke lacrosse box lacrosse venues.
We run occasional box lacrosse events out of the Midlands Arena roller hockey rink in Lutterworth, about an hour drive north of Milton Keynes. There will soon be a suitable venue open in Oxford giving us more opportunity to play. Box lacrosse practice sessions and informal games can be played outside specialised venues. One of the first lacrosse events to run after Covid restrictions were eased and contact lacrosse was allowed to restart, was a box lacrosse pick-up game held on the 3G football fields at Shenley Leisure Centre in MK.

Southern Box Lacrosse (SBL)
We are linked with the Southern Box Lacrosse programme, established in 2018, to help grow box lacrosse in the South of England. SBL are working towards establishing a domestic box lacrosse league. Players from the MK club regularly attend their events, and join the SBL Capitals team at box lacrosse tournaments held in the UK and Europe.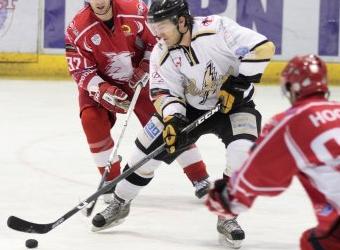 Do You Play Ice Hockey?
Ice hockey and lacrosse, especially box lacrosse are high tempo, physical team sports that have similar elements to the game. Both sports use the strategy of developing odd-man situations to create scoring opportunities. Hockey players excel at lacrosse, and also become better hockey players. Read more.
Here's a great video following the 2017 Ales Hrebesky tournament by LaxAllStars.