2016/17 SEMLA league season starts tomorrow
The SEMLA (South England Men's lacrosse Association) league season starts tomorrow, October 1st. Some teams did play round one of the Flags knockout competition last Saturday but for everyone else, the season starts here.
Let's look at East Division Two where Milton Keynes are playing this season, after promotion from East Division Three back in April.
London University v Epsom
Tricky game to call this one. University teams are always an unknown quantity early season. How many freshers are playing their first ever game? Have any experience lacrosse players, by chance, started at the University this year? Epsom are now an established club running two senior teams but last year their 1st team were relegated from East Div 1 so how much this affected their strength in depth? The heart of the Epsom team since there were formed a few years ago was a core of older more experienced players. Have any now retired? Are the old bones and bodies shaking, and are they all now playing with their 2nd team?
Prediction: Epsom win 9-5
Oxford University Iroquois v Welwyn Warriors 2
The Oxford Uni 2nd team gained promotion with Milton Keynes. Lacrosse is now a fairly high profile sports at the Uni (likewise in Cambridge) so I'd expect plenty of players to be in the squad, albeit many probably freshers. The Welwyn 2nd team were solid last season, but not dynamite. This game is likely to be won and lost through mistakes. Can the students run Welwyn into the ground? Welwyn should be more experienced.
Prediction: Iroquois win 8-7
Reading Wildcats 2 v Cambridge Eagles
Milton Keynes played Reading in some friendly games last season as we were quite evenly matched with them. Cambridge Eagles are the university 2nd team and I expect them to win this comfortably, even considering the fairly long drive (probably in a Uni minibus across the home counties).
Prediction: Eagles win 12-4
Spencer 3 v Brighton Panthers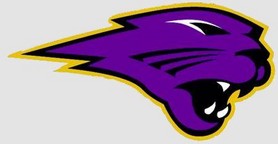 Alas Brighton could not field a squad this week. The uni term has only just started so hopefully they will pick up new players who can get into the action from next week. Thus the Spencer 3rd team, probably the strongest team in the division, pick up the default 10-0 win.
Milton Keynes v East Grinstead A
So that just leaves Milton Keynes who host East Grinstead's (EG) 2nd team. If EG play their normal style they will be very organised and patient, waiting for the opposition to make the mistake to create the goal chance. Milton Keynes has lost our best player from last season, Carl-Peter Lian from Norway, who could give us a goal at any time against East Div 2 or 3 opposition, but we've gained some promising younger players and still have plenty of threat at both ends of the field. This will be a testing opening game. If we win, it's a strong indication that we'll be competitive in this division. If we lose, we'll know what to work on in training.
Prediction: MK win 8-6 (but of course we'd say that!)