Men will travel to Birmingham and Leicester for pre-season
The pre-season schedule for the Milton Keynes men's team is now set for three events in September leading into the 2016/17 SEMLA league season that starts on Saturday 1st October. This builds on the Wednesday evening summer training that has been running since May.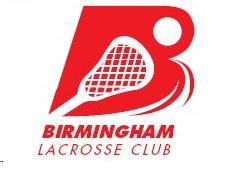 On September 10th they travel to the Lordswood Girls School in Birmingham to play the Birmingham team who finished 3rd in West Division One last season. This will be the first official wearing of our new MK-branded playing uniforms so now we'll look at good as our lacrosse! This game should be a stiff test for the MK squad. Whilst our best player from last season, Norwegian international Carl-Peter Lian, has gone back to Norway (well currently playing for Norway at the European Championships in Hungary) we welcome some new ex-Uni players and a couple of novice players into the fold.
The following Saturday, 17th September, is the National Lacrosse Day, and Milton Keynes plans  to host an informal 6-a-side tournament at our summer training venue in Shenley Brook End. Details to follow but we hope this will include games for both men and women. Invitations have already gone out to other clubs in the area to see who's keen to come join us. Not confirmed yet, but we hope to finish the day with a fancy dress mixed game; all players split into two even'ish team, trying to play mixed (minimal contact) lacrosse in fancy dress and hopefully having a lot of fun.
Pre-season concludes on September 24th with a trip to De Montfort University in Leicester, coached by MK attacker,  Chris Webborn. We expect the students to be energetic and well up for the game and the probable evening out at the Uni for those who plan to stay overnight and make a full weekend of it.
The season will then start on Saturday 1st October with a home fixture at Stantonbury against East Grinstead A, starting at 2pm. Spectators welcome.