Annual General Meeting 2017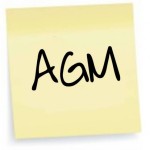 Friday 7th April 2017
1)      General Update – A good, but not great season for the men, finishing 4th in East Division Two. Rob thanked all those who played for the MK men's team this past season. Momentum starting to grow with our goal of establishing a women's team.
2)      Finance Update – Club funds on a good position with only a few players to chase for outstanding money owed. Proposals to introduce a new system to pay and keep track of midweek training costs was discussed with no decision. We will discuss further over the summer. The club will seek to find whole or part funding to buy FIL-compliant field lacrosse goals before the 2017/18 season. A funding opportunity via the Centurions club is in progress. Club fees will remain at £120 for men (£60 students) with the caveat of a proposal for a discount for early payment which will be discussed over the summer. There will be no club fee for women due to not having league financial commitments. The club will contribute £30 towards the cost of the online referee level 1 course (costing £55) on successful completion of the course, for up to 4 club members.
ACTION: Rob and Aaron to source FIL-compliant field goals.
ACTION: Claire to propose a women's club welcome pack; e.g. a stick, ball, t-shirt for new women/girl members at an affordable price.
3)      Player Recruitment – The club needs to recruit new, and ideally local MK, players over the summer. The men's team need players for all positions, including a regular / 1st choice goalkeeper. We will aim to run a stand at the local summer festivals in MK and Bletchley including the MK50 Festival of Sport weekend on June 24/25th. It is the responsibility of everyone linked with the club to promote lacrosse and introduce new players into the club. Aaron intends to attend training sessions with Northampton University to help grow links between their BUCS players and Milton Keynes.
ACTION: Everyone to help with player recruitment.
4)      Club Structure – The 2017/18 club committee was formed.
Chairmen and Club Secretary – Robert Gooch
Treasurer – Aaron Day
Men's Captain – Jack Gambrill
Men's Vice Captain – Corey Jamieson
Women's Captain – Claire Stewart
Women's Vice Captain – Lilla To
Social Secretary – Claire Stewart
It was agreed to continue using Stantonbury as our home field and venue for in-season midweek training. We will monitor alternative venues as a 3G field for games would be preferable and a training venue where we have exclusive access (i.e. not shared with football, or where no netting separates training areas). The significant advantages of Stantonbury is that it is available/bookable for our needs and costs are within an acceptable budget. In-season training will continue as per last season, booked from 8:30-9:30pm on Tuesday evening with the earlier use of the tennis courts area.
ACTION: Rob to book Stantonbury for midweek training from late September and to book Saturday fixtures when these are published by SEMLA.
ACTION: Rob to update the MK website with new club committee details.
5)      Summer Events – We have entered the SEMLA 6's (April 22nd) and Herts Comets 8's (April 23rd) tournaments. We will gauge interest in attending the men's open tournament as part of the FIL2017 World Championships in Guildford.
ACTION: Aaron to enter MK into the Bath 8's tournament in September.
6)      AOB

ACTION: Chris to ask Swansea Hawks about possible purchase of their goals as the Swansea club has folded.
ACTION: Chris and Rob to discuss and share training plans for next season.
ACTION: Claire to host some BBQ's over the summer in her "massive" back garden.