US college players give MK summer training a boost
We were delighted to welcome two US college lacrosse players to Milton Keynes to give us a coaching clinic as part of our summer training programme.
Twin siblings, Doug and Lindsay Biondi play top level NCAA lacrosse in the USA. Doug is a midfield player with Hartford (see his Hartford bio) while sister Lindsay, also a midfield player, is at Maryland (see her Maryland bio). They are in the UK visiting their older sister, Kaitlan, who is a resident coach at the Stowe School near Buckingham.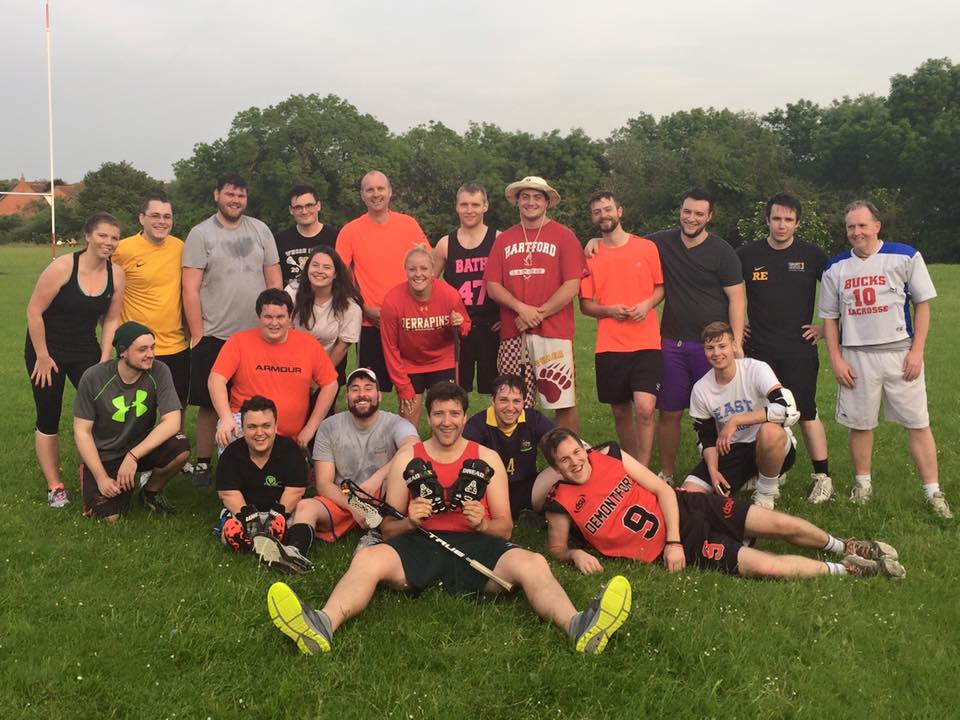 We welcomed the opportunity for a coaching clinic. They highlighted lots of technical aspects of the game which improve our shooting, dodging and overall game. It was also very interesting to hear about balancing top lacrosse with academic studies. A typical day starts with a 6am run, followed by an hour in the gym pushing weights until 8am. After morning on-field training it's time to hit the books and lecture halls which could run into the evening. Then do it all again the next day. On game days there may be a team breakfast, followed by some downtime before getting to the field 2 hours before face-off to prep, warm-up and get focused. They describe it as like having a full time job.