Preview: Tasko Cup 29/30th March 2014
The weekend 29/30th March sees the first ever indoor/box lacrosse tournament to be held in England. The
Tasko Cup
will feature 5 teams and will be played at the
Solent Arena
in Fareham.
London Knights
LCC Radotin
Heaton Hornets
Dreadlax
EuroLax Co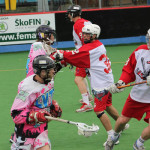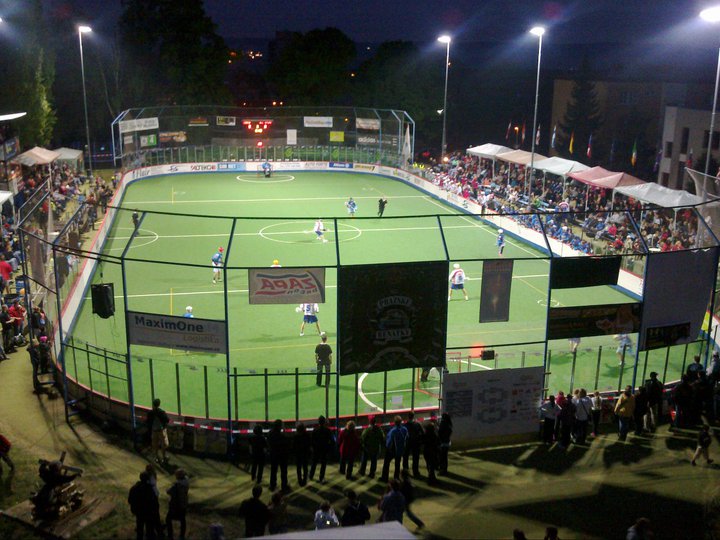 Box Lacrosse (Photo: Radotin, Prague)
Teams & Schedule
Club coach, Rob Gooch, is playing with the Heaton Hornets who face the daunting task in their opening game against the best box lacrosse team in Europe, LCC Radotin, from Prague, Czech Republic.
For many English based players, including Rob,  it will be their first taste of real box lacrosse. It's going to be fast and probably painful, both from the cross-checking allowed under box rules and the thought of getting nailed up against the boards like in ice hockey. Look out for Rob wearing #10 for the Hornets and should be easy to spot as the tall defender who's running slightly slower than everyone else.
Venus such as the Solent Arena are few are far between in the UK. If more are built then we can guarantee box lacrosse will become a feature of the UK sporting calendar.
Finally, the icing of the cake is that the Tasko Cup should be streamed live on the internet – Fantastic!