Bonus Training Session – Tuesday 4th March 7:30-8:30pm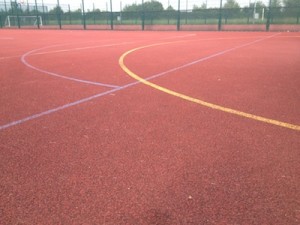 We are running an extra training session on Tuesday 4th March, 7:30-8:30pm at the Oakgrove Leisure Centre, on their outdoor multi-use area. We've used this before for training and it works well, albeit not as well as an astro or 3G field.
Cost will be £4 per player, or free for 1st timers.
Equipment provided for those without. We have a stash of both mens and womens sticks that new players can borrow for training.
Full Address;
Oakgrove Leisure Centre
Brickhill Street
Middleton
MK10 9JQ
See map, or if you know your Milton Keynes grid system, it's at the Brickhill Street (V10) and Chaffron Way (H6) roundabout.
Whilst you can see where we will train from the Oakgrove car park, the entrance is around the front of the leisure centre. Access to the outdoor area is through the leisure centre.
If this bonus session works well and there is sufficient player interest, we'll add Tuesday evenings as a regularsession.